Reykjavik Residence, Iceland
"Pricepoint gives us leadership in some ways on the market"
Guðbjartur Árnason, Sales manager
30-day Free trial. Free setup. No credit card required.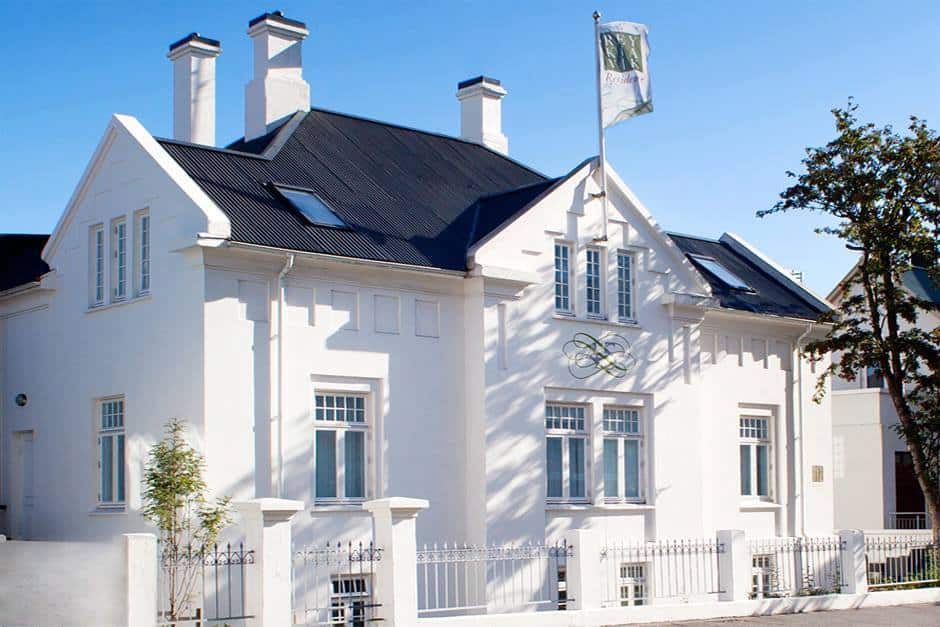 Reykjavik Residence is apartment-style hotel accommodations in the colorful heart of downtown Reykjavik. Spread across eight historical buildings, it offers 63 suites of various sizes and styles to suit different travel requirements, all within a few minutes walk of each other.
We've sat down with its sales manager Guðbjartur Árnason to talk about Reykjavik Residence and Pricepoint.
Could you give us an overview of your company?
Guðbjartur:
There's a success story behind Reykjavik Residence apartment hotels. When we started ten years ago, we had two buildings and 12 hotel apartments rooms. (We call them apartments because they include small kitchenettes.) 
There was a lot of commitment from the investors, passion, and dedication for the design from the beginning. We had Denish and American architects designing and renovating the first buildings.
Immediately (2011), things were started in tourism in Reykjavik a little bit, and then five years later, it went all crazy.
We started with 2 buildings – beautiful boutique apartments. Our concept was different from what we've seen in Reykjavik because we had 24-hour reception, a concierge, and breakfast. Completely different from Airbnbs and other places on the market.
So we were standing out on the service level than anybody else with that concept.
Then we grew, adding buildings, filling up fast. Now we have 8 buildings with 63 apartments, and we are running two other hotels in Reykjavik.
Tell us about your target customers – what do they care about the most?
Guðbjartur:
It's been spot-on for the American market. They embrace this concept, and they are the ones leaving us always good reviews on platforms like Tripadvisor.
We know that we only live by our reputation, the quality, the service, ambiance, and staff. It's been going really well. We also run a restaurant. Our occupancy rate throughout five years has been about over 90% every single day on average.
How were you doing revenue management before?
Guðbjartur:
Every single Tuesday for over ten years, I've been sitting down with the IT manager and general manager – sitting for hours, planning the pricing, doing strategies, making changes to the rates, and all that. 
These meetings lasted for 4-5 hours sometimes, every single Tuesday, which is, of course, a high cost to the company. But there's a deep knowledge of the market, how we sell, analyze, do the pricing, looking at the competition. But now we gave it to you (Pricepoint).
We were looking for the systems to ease those meetings quite a bit, to take over the pricing. After a long analysis, we concluded that Pricepoint was the company we wanted to play with. It's interesting enough to see the comparison. 
What key performance indicators are you tracking throughout?
Guðbjartur:
We still have meetings where we take all the sales reports and analyze them. We check the ADR. Are they increasing? What's happening? – week by week.
We also see a comparison since the Pricepoint came in and took over – it's promising, definitely promising. We see the fluctuations and how the demand on Pricepoint is, and how things are generating.
The algorithm of your system handling pricing is amazing. 
What changes do you see after you've started using Pricepoint?
Guðbjartur:
We still keep our Tuesdays' meetings because you can never exclude the human eye. We need to be involved. 
However, I think Pricepoint has killed like 2,5h of every Tuesday meeting.
What drove you to seek out a partnership with Pricepoint?
Guðbjartur:
After hundreds of meetings we had, we probably always had in our mind, "where can we find the system that can take care of this"? The general manager of the company was passionate about finding a solution that could take over the pricing. So we started to research.
The team made the decision. Cezary – the IT manager – highly recommended Pricepoint after meetings with Mateusz.
Every single week I get more confident. There is no resolution, but there's this machine taking care of all these dynamic changes. This is interesting for us to see every week. We're on the right track, and we're performing well. 
Our hands are on the tool that we have with you guys.
As you said, Pricepoint helped you save at least 2,5 hours of every weekly meeting. What do you plan to do with the time you've saved?
Guðbjartur:
We see a big opportunity. We have different hotel brands, and we're always looking for more options. Pricepoint gives us leadership in some ways on the market. So, we're looking for that in the extra time. 
Adding more potential with what we can do when it comes to the quality side of the business. Also generating more sales.
The system is rock-solid. I feel it is stable – it just works and works. We don't have any hiccups when running with the PMS.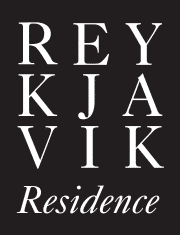 About Reykjavik Residence
Location: Reykjavik, Iceland
Type: Boutique hotel
Size: 63 rooms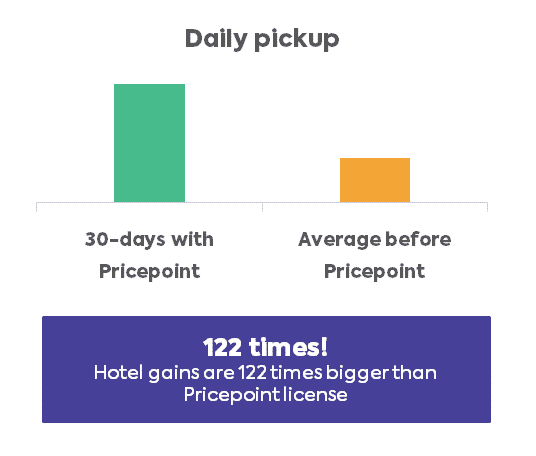 Write your own success story!
30-day Free trial. Free setup. No credit card required.
Plug-n-Play with your PMS or channel manager






30-day Free trial. Free setup. No credit card required.

Real-Time Dynamic Pricing
Use precise AI-based price recommendations to optimize prices after every single availability change. Don't miss events. Sell always at the optimal price.

It's a plug-n-play. It automatically connects to PMS and channel managers, analyzes performance and pushes back the prices to OTAs.

Competitor Rate Shopper
Use rate shopper to understand your competitive position in the marketplace. Be notified when your prices are different from competitors.
No expertise required, it's plug-n-play
Sit back and observe your pickup.
We will connect to your PMS and gather all the data. Next, our algorithms will generate the optimal prices, which will be automatically uploaded to your PMS.
Maintain control with our mobile app.
easy to use. Fast to understand. Fun to play with. Check our mobile apps.
Read more Pricepoint Client's Success Stories
30-day Free trial. Free setup. No credit card required.