Pousada Eldorado success story
"I see Pricepoint as a significant edge over my competition. Where my competition spends time adjusting availability and pricing manually day by day, room by room — I save that time and invest it in bettering actual client experience."
Frodo, Owner
30-day Free trial. Free setup. No credit card required.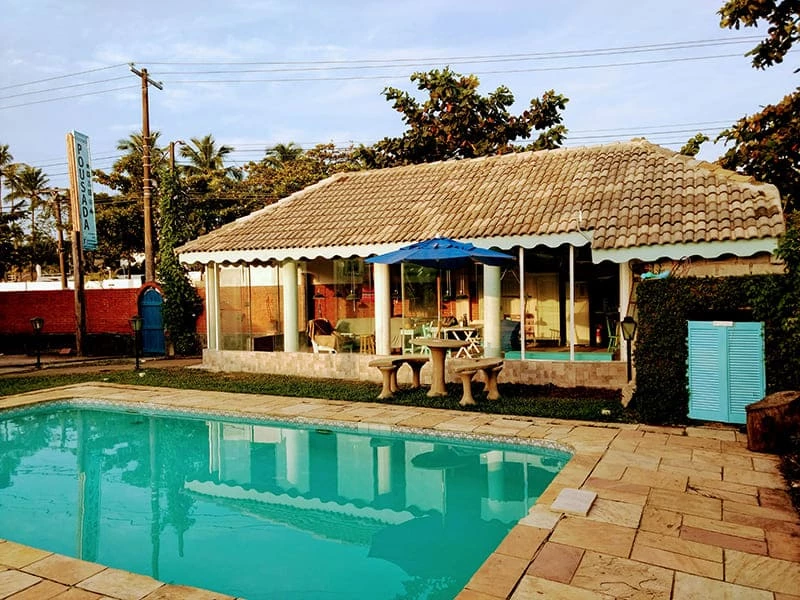 Located 70 meters from Pernambuco Beach in Guarujá, Brazil, Pousada Eldorado is perfect for families and friends.
Its owner Frodo shares with us the story behind the hotel and his experience with Pricepoint.
What's the story behind Pousada Eldorado? 
Frodo:
Living a dream on a tropical island. Stone's throw away from the sands, as well as a mere 2-hour-drive away from the megapolis São Paulo. Who wouldn't like this?!
What's your favorite part of running this business?
Frodo:
Designing client-oriented information streams. Making sure they know what they are booking is a giant help in seeing happy faces.
How was it during the pandemic? What challenges did you need to overcome?
Frodo:
It's still a rollercoaster. Transparency in governmental pandemic decisions remains a large issue. We've partly overcome the resulting occupancy dip, by offering more intensive booking service to clients. That means that we rely less on the client to inform her/himself.
We no longer merely present clients our information. We actually read it out aloud to clients to save them the trouble of reading. It takes a lot of time and is quite inefficient, but Brazilians love receiving service of any type, leading to greater conversion.
How were you doing revenue management before using Pricepoint?
Frodo:
Using detailed, large, and complicated Excel sheets that would go back a few years. Then I´d look at the occupancy last year and base my new prices on that.
Technically difficult, repetitive, and overcomplicated because I work with various room types. So I set prices for the year. Then every day, 2-3 times per day, I would mess around with prices for today and the next three days. This would cost me about 1 hour per day.
And occasionally, I would also look at some of the more profitable dates on the calendar, further in the future. That would cost me about an hour as well.
How did Pricepoint help in your business?
Frodo:
Eliminated all of the above. And also made it better because Pricepoint reacts instantly to new bookings, or the lack thereof.
"I see Pricepoint as a significant edge over my competition."
What's your favorite part about using Pricepoint? 
Frodo:
Of late? Using the "demand" option on a scale of 1-5. It lets me tune prices to expected demand, even as Pricepoint handles the details and the actual calculations of the new pricing. Because, for example, the weather has a great impact on demand.
And Pricepoint knows all about the weather, right? 😉
What do you think the future of traveling will look like?
Frodo:
Short term: The most convenient. So if it were convenient before the pandemic and the pandemic restricted, then after the restrictions are gone, it will go back to exactly as it was.
Long-term: Not much physical change. People will always move around because even in immersive VR (virtual reality), you miss touch and smell, and spirit, and you miss the actual journey of getting somewhere.
Lots of back office and front office changes, digital/virtual, to do with newer technology, making my life easier. 🙂

About Pousada Eldorado
Location: Guarujá, São Paulo, Brazil.
Type: Pousada
Size: 16 rooms
Situation prior to using Pricepoint:
Using detailed, large, and complicated Excel sheets that would go back a few years

Setting and optimizing prices manually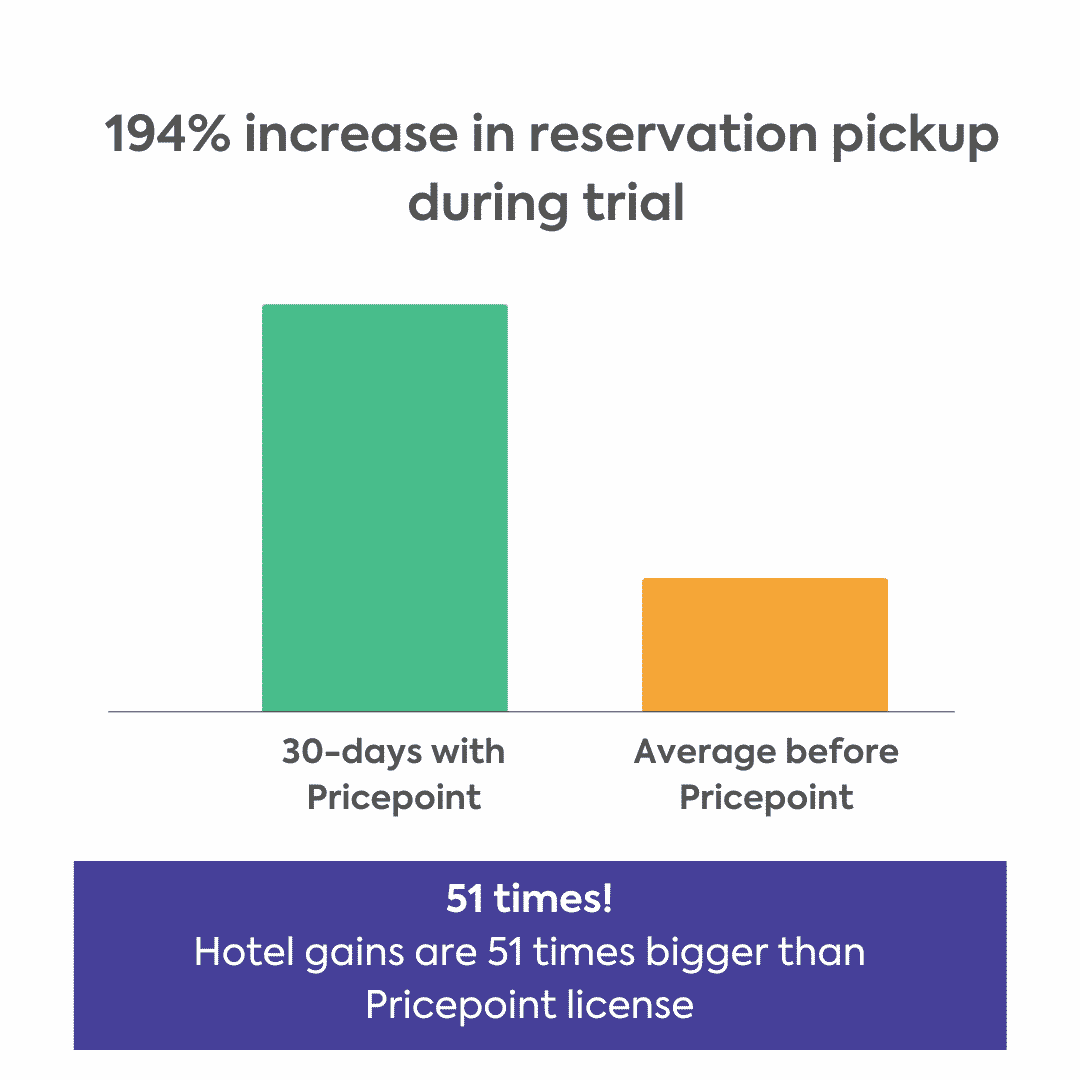 Write your own success story!
30-day Free trial. Free setup. No credit card required.
Plug-n-Play with your PMS or channel manager






30-day Free trial. Free setup. No credit card required.

Real-Time Dynamic Pricing
Use precise AI-based price recommendations to optimize prices after every single availability change. Don't miss events. Sell always at the optimal price.

It's a plug-n-play. It automatically connects to PMS and channel managers, analyzes performance and pushes back the prices to OTAs.

Competitor Rate Shopper
Use rate shopper to understand your competitive position in the marketplace. Be notified when your prices are different from competitors.
No expertise required, it's plug-n-play
Sit back and observe your pickup.
We will connect to your PMS and gather all the data. Next, our algorithms will generate the optimal prices, which will be automatically uploaded to your PMS.
Maintain control with our mobile app.
easy to use. Fast to understand. Fun to play with. Check our mobile apps.
Read more Pricepoint Client's Success Stories
30-day Free trial. Free setup. No credit card required.