Hotel Whiskey's success story
"With Pricepoint in January, we projected $12,5K in hotel sales and we brought in $23,5K. So, I think it was pretty dramatic."
– Michael, owner and manager
Established in 2016, Hotel Whiskey is located in the quaint downtown district of Pass Christian (MS, USA), a town beloved for its inspired architecture and beautiful seascapes.
30-day Free trial. Free setup. No credit card required.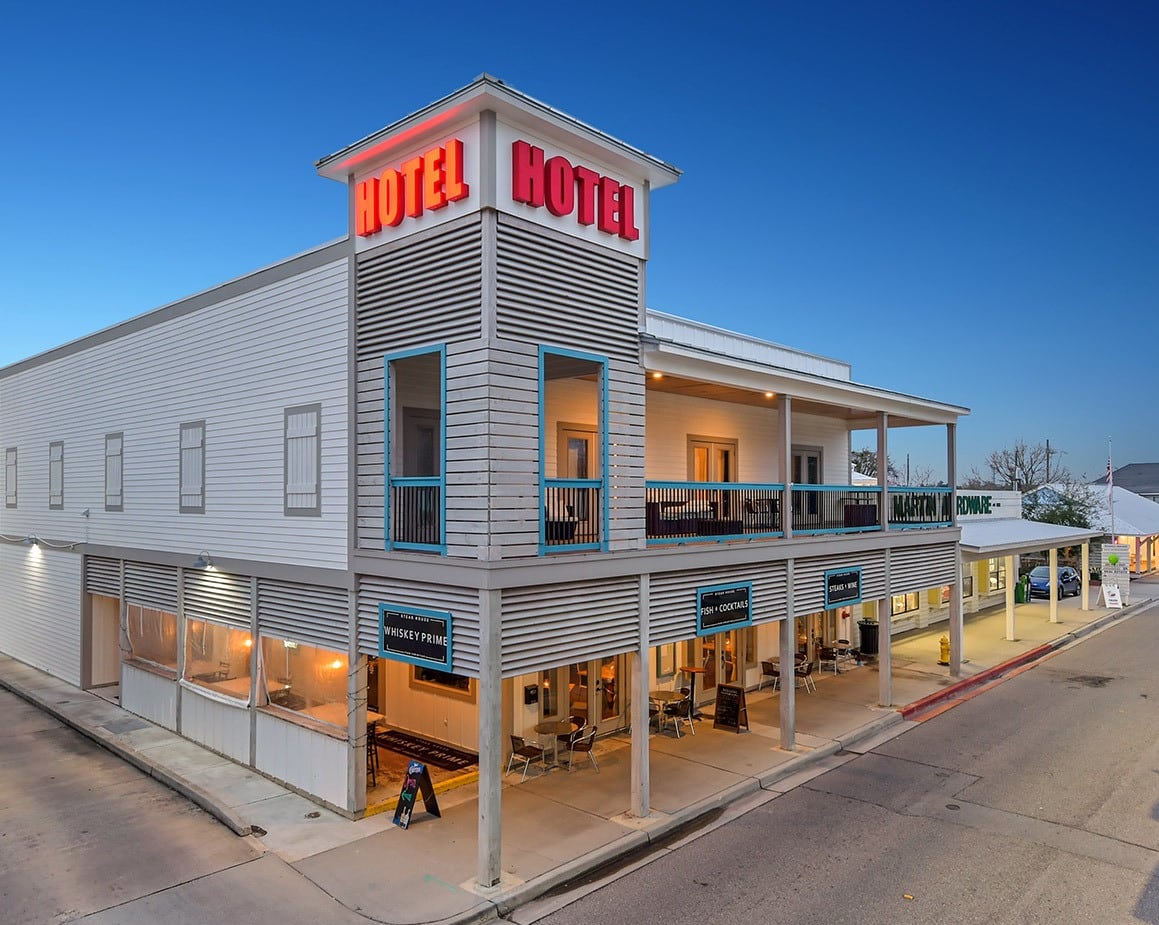 What's the story behind Hotel Whiskey? 
Michael:
The backstory is a bit funny, at least from my perspective. I have a buddy who has a house in Pass Christian. As much as Louisiana is known for waters and fishing, there's no beach. In Pass Christian, the beaches are truly beautiful. So if you want to make a quick weekend, Pass Christian is really close. 
A lot of my friends and family have second homes in that area. 
Anyway, I jokingly told my buddy, who has a house here, to tell me if anything here comes up for sale. And he sent me a pic of a house of his neighbor for sale and I looked it up.
I clicked on the wrong link and it was a hotel for sale. You see, my family has done short-term rental and real estate in this area, and we were looking for something small enough that we could purchase. 
I was interested but I still thought it was a long shot. I called the real estate agent and sent them an offer that I thought was dramatically below what they will accept. They came back within 24 hours and said "how about a little bit more", and I said ok.
Before telling my wife or family. 
So now I'm under contract for a hotel in Mississippi and I have to tell my wife, dad, and brother who are partners with me. It all happened very fast. 
A few months later, we "accidentally" bought a hotel.
Plus the guys who built it in 2016 (so the hotel is new) were restaurant people and operated a restaurant there. After some time, they sold to us restaurants too. So "accidentally" we became restaurateurs too.
How was it during the pandemic? What challenges did you need to overcome?
Michael:
We minimized as much as we could.
We actually did fairly ok because a lot of people appreciated that we weren't a big hotel where you need to enter an elevator. The front doors to each room are outside. 
So, I think that it really helped, where people didn't feel claustrophobic, had a lot of fresh air and breeze from the ocean.
We had raff in April and May 2020 but then during the year, we did great.
I think the pandemic pushed more people to our area and also switching over to Pricepoint helped. 
We switched the focus more towards occupancy as opposed to focusing on the average daily rate. And it ended up being really productive because our RevPAR went up pretty dramatically.
Now, that we're at the revenue topic: how were you doing revenue management before using Pricepoint?
Michael:
We literally had 4 rates: one was midweek and one was the weekend in the low season and midweek/weekend in the high season. Pick one and that was it. 
So, all we had really done was slightly lowering our mid-week rate because we didn't get any reservations. 
We knew we had an occupancy problem but I don't think we were aggressive enough.
How did Pricepoint help in your business?
Michael:
Overall from a revenue perspective, it was really helpful. 
In the midst of all of it going on (pandemic), we had software we were using but it collapsed when they wanted to update their online booking engine. 
The next software we wanted to go with it, we wanted to have RMS. 
We felt that Pricepoint was doing what it was supposed to, even though we were using it for a short while.
"For sure our revenue wouldn't be what it was if it wasn't for Pricepoint.
That's the super easy thing to say."
– Michael, owner and manager
Is there any part of Pricepoint that you like to use?
Michael:
One thing that I do like is seeing what RevPAR is for a room type. We can see what RevPAR is for a room with a balcony as opposed to a regular king room. 
It helps especially if we want to add new rooms. When we're looking to do other properties. We can optimize each one of them based on that info. 
There's a decent chance this hotel will have new rooms and if so that data will for sure play into how we will mix new rooms. 
You mentioned you felt confident quickly that Pricepoint was doing its work. Can you explain why?
Michael:
Early on we were asked how much revenue it could bring. And in order to get there, it was going to require that the system will be automated vs we do it manually. Mat ( Pricepoint's CEO) wrote high projections, and we said we will try since we didn't see much risk. 
We knew that what we were doing until now wasn't optimizing so we said ok. We had high expectations and we gave it a go.
With Pricepoint in January, we projected $12,5K in hotel sales and we brought in $23,5K. So, I think it was pretty dramatic.
What's your favorite part of running Hotel Whiskey?
Michael:
It's fun to meet people. People are happier on vacations. It's a family business and it's nice to meet people who have a good family time. To see them enjoying life and be part of that. 
It's fun to be part of that and to see that happening. We have a great staff, it's really nice to have this small role in their life. 
The same with the restaurant. You can just look around the room to see the excitement. Be able to look around the room and see people in your place having a good time.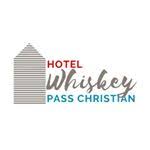 About Hotel Whiskey
Location: Pass Christian, MS, USA
Type: Boutique hotel
Size: 11 rooms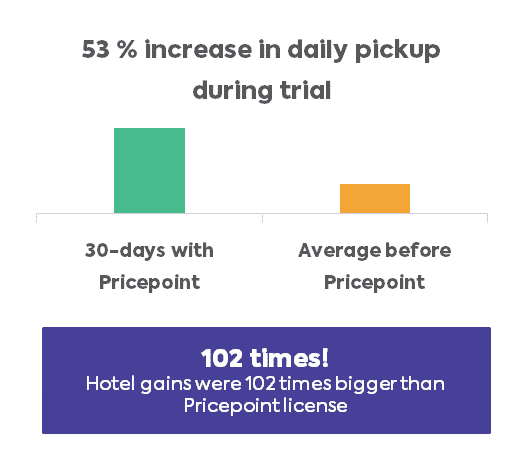 30-day Free trial. Free setup. No credit card required.
Plug-n-Play with your PMS or channel manager






30-day Free trial. Free setup. No credit card required.

Real-Time Dynamic Pricing
Use precise AI-based price recommendations to optimize prices after every single availability change. Don't miss events. Sell always at the optimal price.

It's a plug-n-play. It automatically connects to PMS and channel managers, analyzes performance and pushes back the prices to OTAs.

Competitor Rate Shopper
Use rate shopper to understand your competitive position in the marketplace. Be notified when your prices are different from competitors.
No expertise required, it's plug-n-play
Sit back and observe your pickup.
We will connect to your PMS and gather all the data. Next, our algorithms will generate the optimal prices, which will be automatically uploaded to your PMS.
Maintain control with our mobile app.
easy to use. Fast to understand. Fun to play with. Check our mobile apps.