It's not magic. It's science.
Pricepoint connects directly to your PMS or Channel Manager and analyzes historical data. The AI-powered engine begins to learn how to optimize your room prices.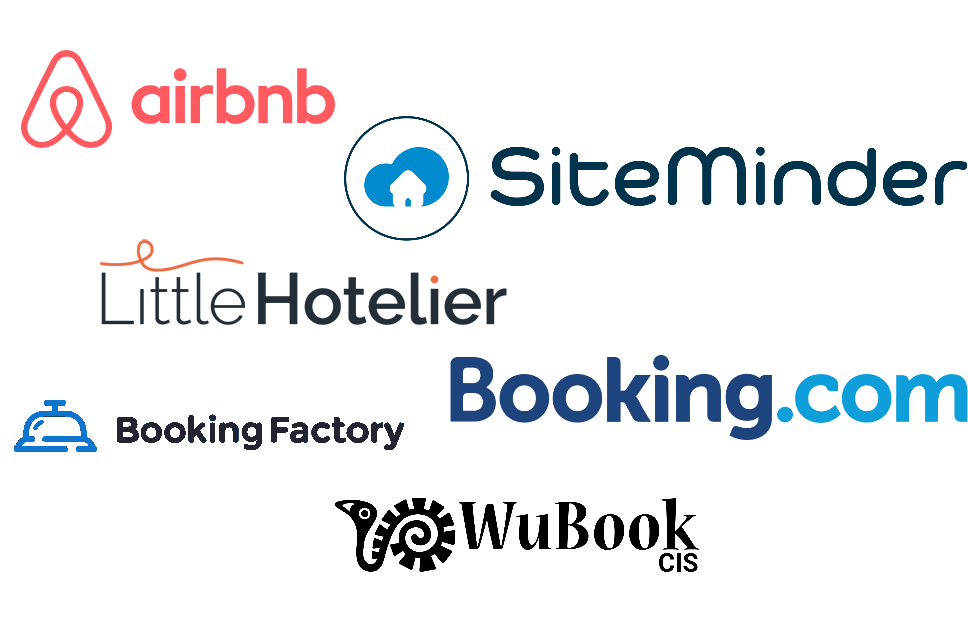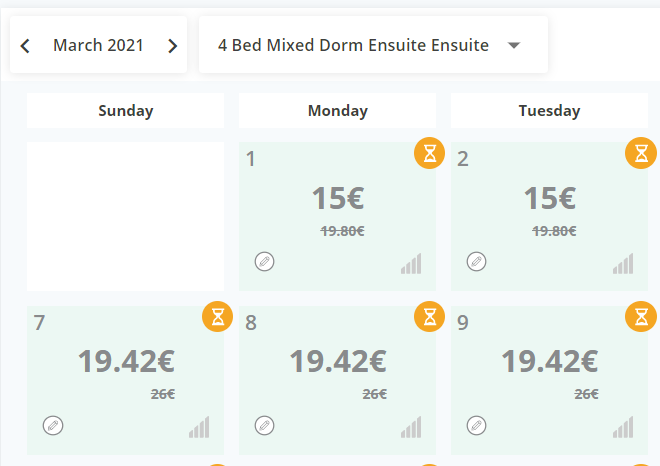 Pricepoint derives forecasts and runs thousands of simulations based on factors such as customer behavior, seasonality, competitor rates and more, then determines the optimal price per room for your hotel.
You can access Pricepoint from the web browser or via mobile app to view, accept, refuse or overwrite the price recommendations. S
et up a price floor or use smart notifications to be notified whenever a change requires your attention.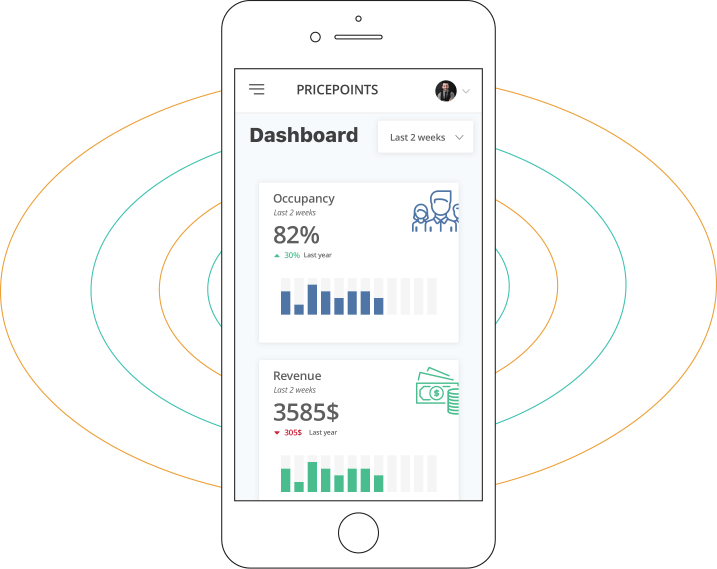 Pricepoint automatically updates room prices to OTAs whenever there is an availability change. You are notified by email, and no extra work is required on your end.

The best rates. Night after night
It was truly remarkable to see that the app can make such a big impact on our revenues from individual guests! Over 20% increase over the past year!
We have been using PricePoint for about 6 months (...) I am 100% confident that overall PricePoint is definitely increasing our revenue by more than its monthly cost and would definitely recommend to anyone.
We are using the software since June 2019 (…) I know the revenues are increasing every month compared to the previous year. (…) The software literally spares hours every week for me.