The modern business landscape is changing swiftly, and therefore recognizing the new trends has also become important for owners. Along with accurate trend recognition, you also have to be competent enough to adapt to the new changes. Your efficiency in identifying and adapting the trends can make all the difference between success and failure.
The ever-changing technology trends have impacted every industry, and hospitality is not an exception. It is fair to conclude that only the most adaptable, flexible, and innovative hotel businesses will succeed in today's landscape of technological developments. Regrettably, many hoteliers still rely on the same online platforms that they had at the beginning of the internet boom.
Using software that is built on old technology is no longer suitable for today's business landscape. Right now, hotels need to invest in AI based RMS (Revenue Management System). It is a cloud-based hotel management solution that runs on cutting-edge technology and intelligent algorithms. An RMS can help you make strategic decisions, optimize your room rate, and boost your profit.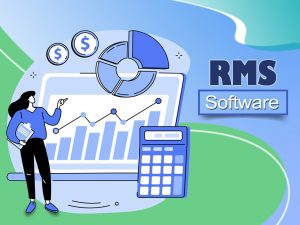 Since every hotel is different, and their sizes, revenue models, and requirements are also unique, there is no one-size-fits-all approach that hoteliers can follow when choosing an RMS. However, following the below tips will help you pick the right RMS that you can rely on to streamline the operation of your hotel business.
#1 Ease of Execution
Choose an RMS that is easy to integrate with your existing Property Management System (PMS). Such RMSs will make the transition seamless and put little pressure on your team during installation and execution. It will take the stress out of implementation. Besides, you also don't have to wait long to build a better connection with your potential customers and create an exceptional booking experience for them.
#2 Support from the RMS Provider
We always recommend choosing an RMS service that is backed by excellent customer support. This is an obvious checklist but still worth spelling out. Strong support and quick responses will help you adapt to your needs seamlessly. Checking the RMS reviews and ratings is an excellent idea to understand its provider's support and service quality. You can also talk to other hoteliers about their experiences with their revenue management system. It will surely improve your decision-making.
#3 Cost
It goes without saying that pricing is another important factor that you must check carefully before finalizing your buying decision. Comparing the price, features, and USPs of different software will help you pick the right RMS for your hotel at the best price.
These are the 3 most important factors that you must check when choosing an RMS for your hotel. These tips are also applicable when you are out in the market to shop for a hostel RMS. Pricepoint is a well-trusted, highly functional RMS that you can rely on to increase the revenue of your hotel business. We leverage the power of artificial intelligence to solve our clients' pricing problems. Book a free demo now and discover a better way to boost your hotel occupancy rate.