**Joint guest post with GauVendi, a proud partner of Pricepoint**
Dynamic pricing has been a game-changer for the hospitality industry, especially for revenue management. It was once only accessible to large hotels and airlines, but with advancements in technology, such as Pricepoint's AI-powered pricing engine, even small and independent hotels can now leverage the benefits of dynamic pricing. Revenue managers can track and adjust room prices based on factors such as seasonality, customer behavior, supply, and demand, making the entire process more efficient and freeing up time for more strategic decisions. Implementing a dynamic pricing platform can streamline the process and allow for real-time updates through integration with a property management system and channel manager.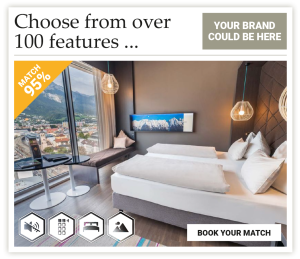 When dynamic pricing is combined with feature-based inventory management and hyperpersonalization, it can truly set hotels apart from the competition. Feature-based inventory management allows hotels to categorize rooms based on specific attributes, such as room size, location, and designs. This enables hotels to offer a personalized experience to their guests and can result in increased satisfaction and better outcomes for the hotelier.
Hyperpersonalization involves tailoring the guest experience to the individual, and this can be achieved through attribute-based selling and room configuration tools. By understanding the context of a traveler's willingness to pay and demand for specific room features, hotels can offer the right product at the right time to their guests. This not only enhances the guest experience but also helps hotels stand out in a competitive industry.
GauVendi is one solution that has leveraged the power of AI and hyperpersonalization to bring a unique and transparent experience to guests and deliver higher RevPAR for hoteliers. With a sales engine, inventory automation, and revenue management capabilities, it offers a revolution in real differentiation. By redefining room inventory dynamically and by room features, hotels can win back control in a competitive industry and offer truly individualized experiences to their guests.
In conclusion, by combining dynamic pricing like Pricepoint's next-gen, airline grade pricing engine, with feature-based inventory management and hyperpersonalization such as GauVendi's, hotels can offer a personalized experience to their guests, set themselves apart from the competition, and maximize their revenue!